Our Basic Idea on Corporate Governance
Our basic idea on corporate governance is to manage a corporate structure that can immediately make decisions in accordance with any changes in our social and economical environment in order to continuously raise oRo's corporate value. To achieve this goal, we have been working on strengthening our corporate governance as follows, after understanding that we should build up a highly transparent and extremely flexible structure and system as well as we should carry out our responsibilities for our shareholders and clients who are using our services.
Organizational Chart for Corporate Governance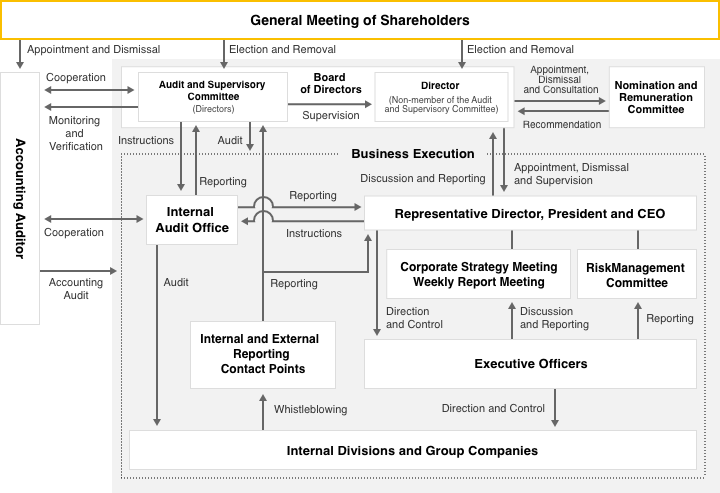 Corporate Governance Report
We have submitted our "Corporate Governance Report" to the Tokyo Stock Exchange.